The Doctors
Dr. Ralleen Glasin-Barfoot, DC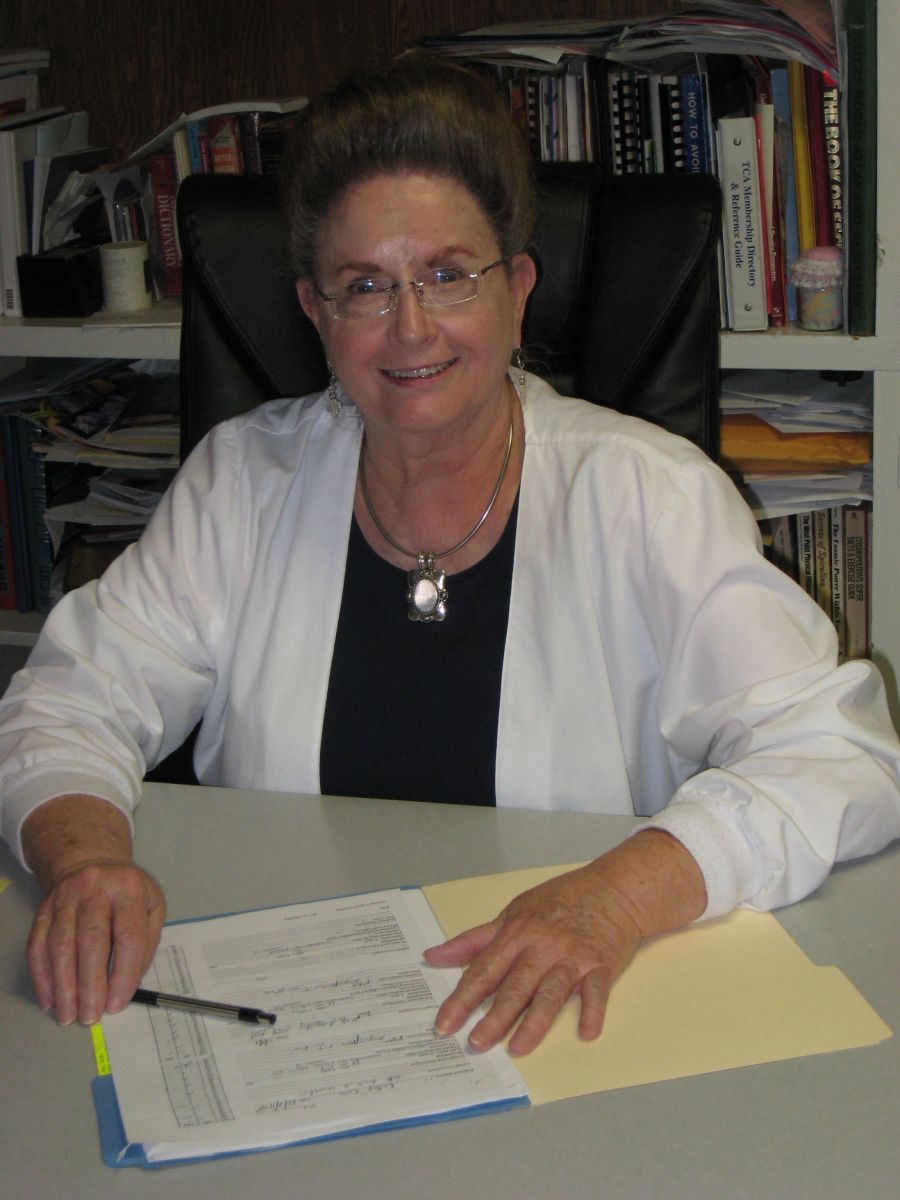 I graduated from Texas Chiropractic College in Pasadena, Texas, in 1968,with my basic science credits from San Antonio College and San Jacinto College. From 1968 until 1982, I practiced in LaMarque, Texas. In 1982, I opened an office in Santa Fe, Texas, and I have practiced at this location until the present time.
My husband, Dr. John B. Barfoot, former president of Texas Chiropractic College, joined the practice in 1992, and continued until his death in 2003. Dr. Jerry Vitek, a 1991 graduate of Texas Chiropractic College, joined the practice in 1998, as an associate.
We have brought on board a recent Texas Chiropractic College graduate, Dr. Barbara Brown, who is also certified in acupuncture in order to broaden still further our care for the patients who come to our office.
My family includes two combined families of my 3 daughters and five grandchildren and my husband's one daughter and two sons with eleven grandchildren and four great-grandchildren.
My involvement in Santa Fe, Texas has been in the Chamber since the 1970's, holding a number of officer positions, an officer of the Parent Teacher Organization, officer in the Santa Fe Band Boosters Organization, officer in the American Business Women's Association, and present member of the Santa Fe Educational Fund Foundation. I've held several officer positions in District 11, of Texas Chiropractic Association and at present I continue to be a member of the association, as well as, the American Chiropractic Association.
---
Dr. Jerry W. Vitek, DC
Dr. Jerry Vitek, a lifetime resident of Santa Fe graduated from Santa Fe High School in 1986 and then studied chemistry and biology while completing his pre chiropractic requirements for enrollment in Texas Chiropractic College. Dr. Vitek graduated from Texas Chiropractic College in 1991 and earning his Texas license that same year.
Dr. Vitek practiced in Seabrook, Texas from 1992 to 1998, he then joined the staff of Santa Fe Chiropractic Center in June of 1998 and has been there since. Dr. Vitek served on the Texas Chiropractic College Alumni Association Board and also served as the Secretary from 2004 to 2007. Dr. Vitek has also been involved in the Coastal Conservation Association and served as President of the Mainland Chapter for 6 years and continues to serve on the board of directors. Dr. Vitek was also a volunteer fireman for the Arcadia Volunteer Fire Department for 7 years.
Dr. Vitek enjoys getting to know his patients and his interests include rehabilitation of the spine and extremities. In his free time Dr. Vitek enjoys fishing and hunting.
---
Dr. Barbara Brown, DC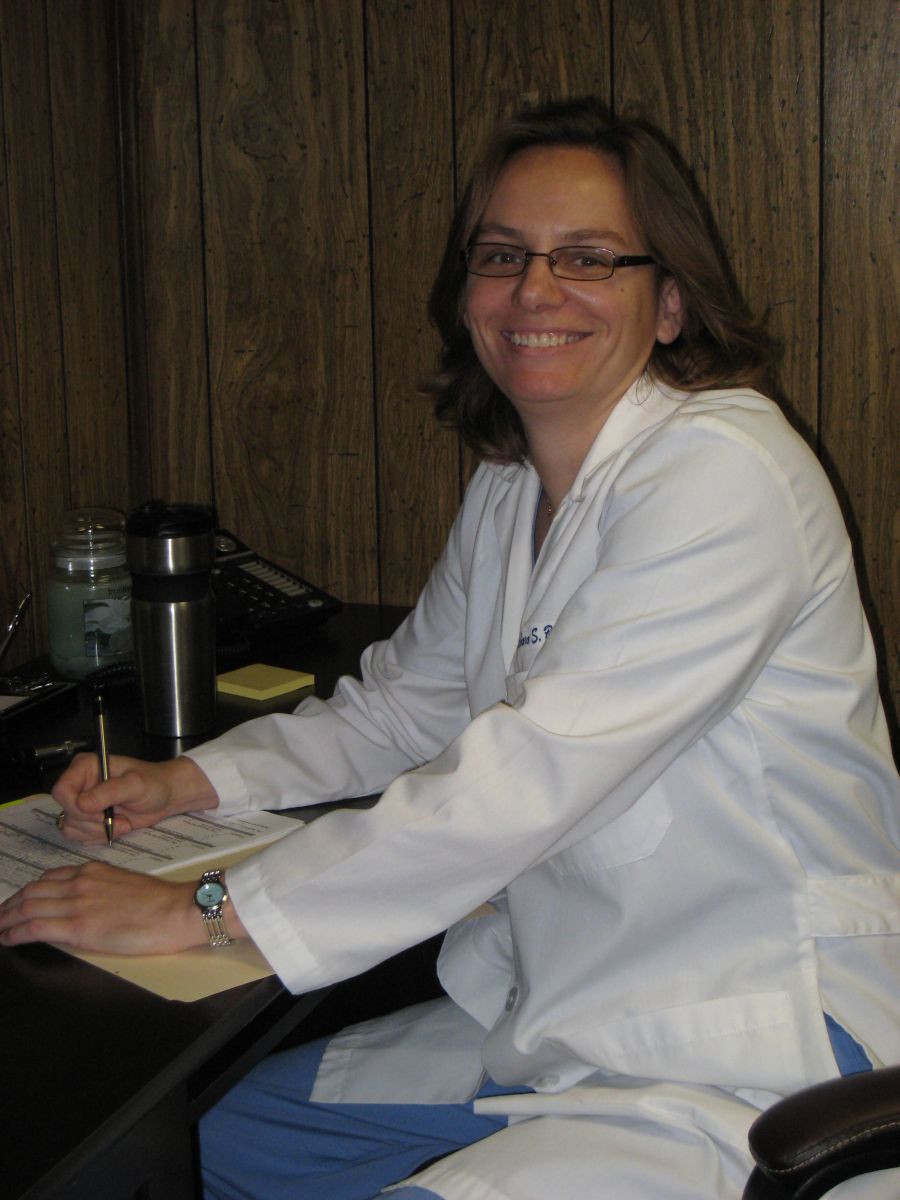 Santa Fe Chiropractic Center is pleased to announce the newest member of our team, Dr. Barbara Brown. She joined us in 2011. She compliments our practice by extending our chiropractic services as well as offering acupuncture. Dr. Brown's academic qualifications include Doctor of Chiropractic, graduating with honors and achieving postgraduate certification in acupuncture from Texas Chiropractic College in Pasadena, Texas. Dr. Brown is also certified in the Graston technique, which assists in soft tissue mobilization providing effective treatment of scar tissue. During her academic studies, Dr. Brown was inducted into the Omega Psi Academic Honor Society in 2008. She was acting chief intern during her clinical rotation at Moody Health Center. While completing her education and training, Dr. Brown was honored with an internship at Rice University. During this rotation she was instrumental in treating collegiate athletes in football, track, tennis, and swimming, assisting them in achieving peak performance levels.
Prior to her endeavor at Texas Chiropractic College, Dr. Brown completed her Bachelor of Science degree from Texas A&M University in 1998. Dr. Brown has extensive experience in the medical community where she was the business manager for a company specializing in durable medical equipment. She is also certified in measuring and fitting custom compression garments used to treat second and third degree burns, for patients treated at the University of Texas Medical Branch (UTMB) Blocker Burn Unit. She also assisted in the application of garments for treatment of post mastectomy recovery, lymphedema and a variety of other vascular diseases. She continues to serve the community with their medical equipment needs by coordinating these needs with all cruise lines leaving the Port of Galveston.
Dr. Brown is pleased to join Santa Fe Chiropractic Center and is excited to assist each and every one of you achieve better health, mobility, and movement. Decreasing joint stiffness and pain in a holistic, nonsurgical environment is proven to be beneficial and instrumental in a better quality of life and longevity. Chiropractic health is not just about the spine but also incorporates the soft tissues and other joints in the body. Dr. Brown can assist with minimizing various problems affecting the joints in the arms and legs as well as the spine. Acupuncture can be combined with chiropractic services or may stand alone as a treatment option. Dr. Brown provides acupuncture which stimulates the nervous system to release naturally occurring healing chemicals in the muscles, spinal cord and brain. The improved flow of energy associated with acupuncture increases the body's natural healing abilities including physical and emotional well-being. Dr. Brown looks forward to meeting you and joining you on the path for a healthier tomorrow.